In the present era of digitization, owning a website is an essential prerequisite for any business or individual striving to establish an online presence. Developing a website necessitates an investment of time, effort, and resources. Yet, when you build a website that draws ample traffic, you can monetize it in manifold ways. One of the most common ways to monetize a website is through Google Adsense, but not every website is eligible for Google Adsense, and even if it is, it may not generate significant revenue. Whether you intend to earn money via a website or transform it into a full-time business, several effective website monetization strategies can be implemented.
In this article, we shall delve into the best ways to monetize your website, encompassing some other monetization methods.
Best Ways To Monetize Your Website Without Google Adsense
Top 10 proven methods to monetize your website. These Strategies help you to generate passive income from your website.
Sell Ad Space
Selling ad space is one of the best website monetization method. Advertisers perpetually seek websites with a high volume of traffic, and if your website attracts a substantial number of visitors, you can sell ad space to businesses in your niche. You can sell two types of ad space: banner ads and text ads. Banner ads are generally exhibited at the website's top, whereas text ads are placed within the content. Depending on the amount of traffic your website receives, you can charge advertisers a monthly or yearly fee for the ad space.
Paid Webinars & Live Streams
If you possess expertise in a specific niche, then you know how to monetize your website without Google AdSense by offering paid webinars or live streams. Participants can attend the webinars by paying a fee, where they can learn about a particular topic related to your niche. You can conduct the webinars through video conferencing software like Zoom or Skype. Live streams can be utilized to showcase your expertise or demonstrate a product related to your niche. You can use platforms like Facebook Live, Instagram Live, or YouTube Live to broadcast the live stream.
Affiliate Marketing
Affiliate marketing is a performance-based marketing type where you receive compensation for promoting other businesses' products or services. To monetize your website, you can advertise the product or service with a banner ad, text link, or product review. You earn a commission when a visitor clicks on the link and makes a purchase. There are numerous ways to monetize Google sites through affiliate programs available for different niches, including Commission Junction, Clickbank, and Amazon Associates.
Sell Sponsored Guest Posts
If you happen to have a website with copious amounts of traffic and an exceptional domain authority, it is plausible that you can make money online with website through the selling of sponsored guest posts to businesses in your niche. In essence, these sponsored guest posts are written by the businesses themselves and serve to promote their respective products and/or services. Upon being published on your website, these posts would also contain a link leading back to the business's website. The price for these sponsored posts would be determined based on the length of the article, the standard of the content, and the total number of links featured within the post.
Set Up an eCommerce Site
If one sells products that relate to their niche, they can establish an eCommerce site on their website as this is considered the best website monetization program. An eCommerce site permits one to sell products directly to their visitors. Platforms like Shopify, WooCommerce, or Magento can be used to create an online store. Additionally, a third-party fulfillment service can be utilized to handle the shipping and handling of products.
Donation-Based Monetization
Monetization through donations is another option if one offers valuable content to their visitors. A donation button can be added to the website to solicit support from visitors. Platforms such as Patreon can also be utilized where exclusive content is offered to patrons in exchange for their backing.
Create a Membership Site
A website proprietor can create a membership site if they offer exclusive content or services that are valued enough by people to pay for them. This necessitates constructing a segregated part of the website that is accessible only to members who have paid. To access this content, a recurring charge can be levied at either monthly or yearly intervals.
Set Up a Teaching Program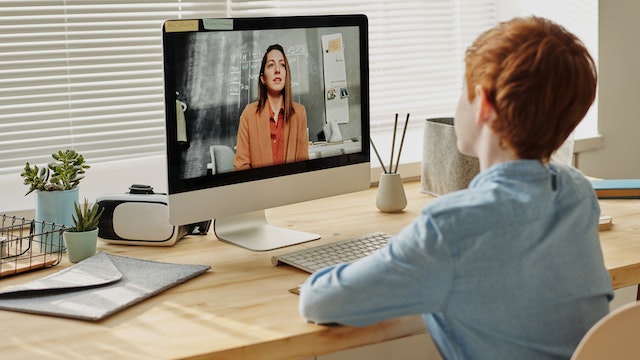 To institute an educational program, an individual with specialized knowledge or proficiency can fabricate one on their website. This could involve fashioning an online course, providing individualized coaching sessions, or proffering consulting services. These amenities can be made available for remuneration, while the website serves as a conduit for marketing and promotion. This is widely acknowledged as the best way to make money from a website.
Selling E- Books
Someone with authorial experience or specialization in a particular domain, can distribute an e-book for sale on their website. This would require producing a digital copy of the publication and advertising it for purchase on their website.
Print-On-Demand Merchandise
In the event of possessing a devoted following, a person can devise print-on-demand commodities such as shirts, mugs, or stickers, then retail them through their website. This is an exceptional means of monetizing the website while concurrently establishing the brand.
Conclusion
To conclude, An assortment of techniques can be utilized to monetize a website aside from employing Google Adsense. Select the approach that aligns with the website's niche and target audience, ensuring that visitors receive value. With the proper strategy, you can turn your site monetization WordPress into a profitable business.
Also Read- Top 10 Free Web Designing Tool You Must Know